After denying it for almost a month, I think we'd better own up to the fact that, yes, we have indeed adopted yet another stray cat into our family. I mean, the kids have already named him (he's either "Spooky", "Pan", or "Nighhawk", depending on who you ask!), and he's already made best friends with the dogs....although the other cats aren't feeling quite as cordial.
And about those other cats: we already had 7 feline strays who have inserted themselves into our lives, so I guess what's one more?
Although, to our credit, it's not like we even had a say in the matter - this little guy is jet black and quite stealthy! When stepping out to let a dog outside to do its business, he sneaks in while our backs are turned so that when we come back inside, he's already on the back of the couch, looking eye-to-eye at us lazily, as if he's been perched there napping all day.
And, if we're unavailable to let him in when he is waiting patiently to ambush us when the door opens, he scratches relentlessly at the door frame until we wave the proverbial white flag and open it for him so that he may, once again, grace us with his regal presence.
Do we really, truly NEED another cat...and one who still needs fixing and shots, I might add?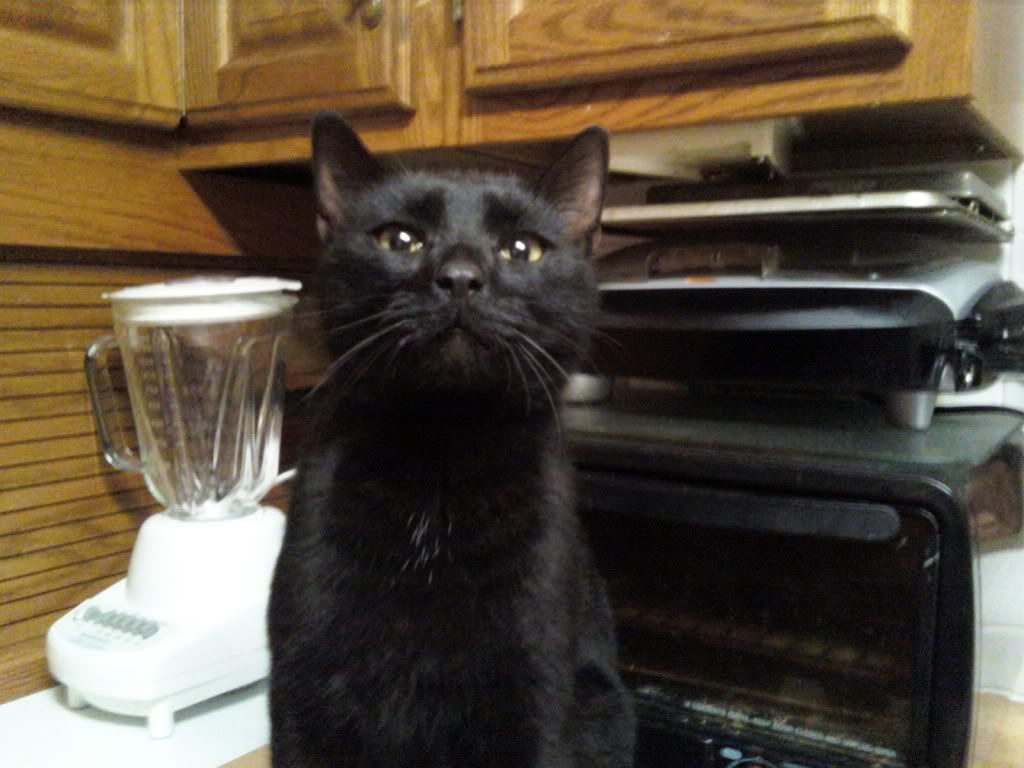 NO!!!!
But, honestly, who could resist this adorable little face???
~ Rhonda Abbott
Howard Hanna Real Estate Services